Free Download Forex Cauchy Derivative Indicator For Mt4
The indicator shows the difference in the estimated values of the current bar and the previous bar.
Estimated value is the difference between the arithmetic mean and geometric mean of the price.
The price is calculated according to the formula: (O+H+L+C)/4, where О — bar Open price, Н — bar High price, L — bar Low price, С — bar Close price.
The indicator settings:
period — indicator period for calculation of values.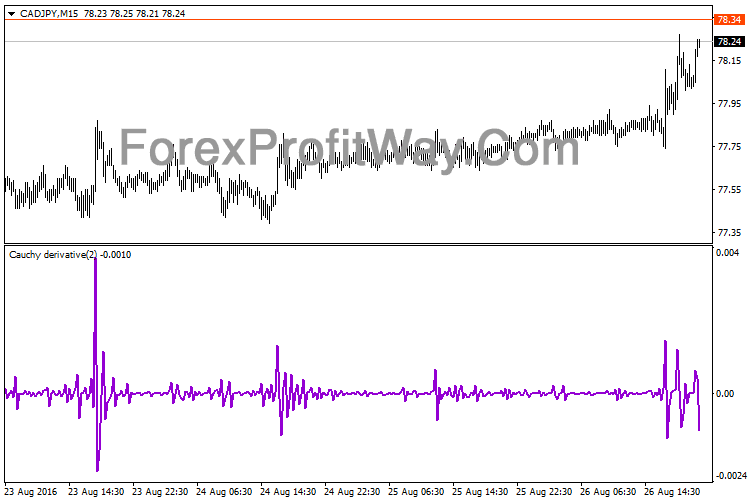 Download Now
or
Password:  forexprofitway.com
Related Mt4 Indicators
Download Forex ATR MA Oscillator Indicator For Mt4
Download Forex DynamicRS 3CLines Profit Indicator For Mt4
Don't Miss Pro Indicators And Trading Systems
Recommended Broker