free download Xard777 Gold last 2014 trading system for mt4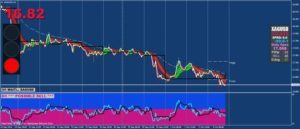 forex trading strategies
This trading system is last version of the Gold forex system metatrader 4. Strategy compiled by Xard777. Gold system of Xard777 is a trend momentum strategy. What there is in the new? This version is more complete with scripts, EA for trading and there is the indicators mt4 modified. Ultimately this Mt4 forex system is clear and has a good support for trading decisions.
This fporex system is good for intraday trading and for swing.
Time Frame 30min, 60mi, 4H.
Markets: Forex, Indicies, Gold and Silver.
Metatrader indicators:
Ribbon indicator (Xard Ribbon) ;
Rsi Candles (Xard Rsi candles) 7, 1;
Murrey Math levels ( Xard Murrey Math, this Metatrader indicator is an great coding in mql4 );
Xard Trading System;
Xard day and weekly open line;
Xard QQE.
Metatrader Scripts
Xard Buyer Script;
Xard Chicken switch;
Xard clean screen;
Xard Seller script;
Xard Show me again;
Metatrader EA
Xard SL PT.
Rules for Xard777 Gold last 2014
Trade always in the direction of the trend.
Buy
XardQQE signal open buy.
Ribbon Indicator with two border lines green;
RSI Candle color aqua;
Xard XTS whithe line > Green line.
Sell
XardQQE signal open sell.
Ribbon Indicator with two border lines red;
RSI Candle red aqua;
Xard XTS whithe line < Green line.
or
Don't Miss Pro Indicators And Trading Systems