free download Pivots Points levels with Stochastic Cross alert trading system for mt4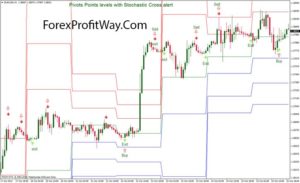 Forex Strategies Resources
Home Page
Forex Products Reviews
Forex Blog
Blog Archive
Free Forex Trading Signals and Forecast
Tools
Binary Options Trading Strategies
Scalping Forex Strategies
Scalping Forex Strategies II
Scalping Forex Strategies III
Scalping System IV
Trend following Forex Strategies
Trend Following Forex Strategies II
Volatility Forex Strategies
Bollinger Bands Forex Strategies
Breakout Forex Strategies
Patterns Forex Strategies
Pivot Forex Strategies

1# Camarilla Equation
2# Trading with the Camarilla Equation
3# Trading Breakouts with the Camarilla Equation
4# Pivot
5# Pivot System
6# Pivot and RSI Divergence
7# Stratoblaster
8# Simple Sibuk
9# Pivot Strategy
10# Pivot Intraday
11# daily 20 pips
12# Murrey Mat and Elliott waves
13# Fibopivot Channel Strategy
14# Pivots Levels, Ema Channel and MACD
15# Pivot Point Method
16# Trade Forex using Pivot Points
17# Pips Swing fx strategy
18# Scalping with pivot levels
19# Pivot Scalping with Candlestick Patterns
20# Pivot Trading Technique
21# Pivot Points Levels Trend Trading System
22# Levels Reversal Trading System
23# Stress free trading 4x Trading System
24# Camarilla Exchange Trading System
25# Pivots Points levels with Stochastic Cross alert
26# Pivots Swing System
27# Pivot points levels with the blade oscillator
28# Fox Pivot Trading System
Forex Strategies Based on Indicators
Support and Resistance Forex Strategies
Candlestick Forex Strategies
Renko chart Forex strategies
Metatrader Indicator MT4
Metatrader Indicator MT5
Metatrader Trading System MT5
Metatrader Trading System MT4
Metatrader Trading System II
Trading System Metatrader 4 III
Trading System Metatrader 4 IV
Metatrader 4 Trading Systems V
Metatrader various templates
Metatrader Expert Advisors MT4
Metastock Codes Indicators
Elliott Wave Analysis
Forex Articles
Forex Books
Contact
Link
25# Pivots Points levels with Stochastic Cross alert
Stochastic Cross Reversal Forex Strategy
Submit by Maximo Trader 27/10/2013
This Trading System is a reversal forex strategy based on pivot points levels indicator and stochastic cross alert.
The rules for this forex strategy are very simple above pivot central line only sell, below pivot central line only buy.
Buy
Wait a buy arrow below pivot point levels (green line).
Sell
Wait a sell arrow above pivot point levels (green line).
Open Max three positions in the same direction.
Exit position:
Exit at the opposite stochastic cross alert or at the pivot points levels.
Stop loss 3 pips below or above at the previous pivot line or 20-25 pips.
This forex strategy is not for beginners but for experienced traders.
or
Don't Miss Pro Indicators And Trading Systems
Recommended Broker