"Forex Fortunatus" System is a unique combination of algorithms developed by my team and me,…which will allow you to move to the next level of trading with highly profitable trades….It works on all major currency pairs and M15-H1 timeframes.
Forex Fortunatus includes:
Oscillator that tracks the largest trends and gives signals to enter & exit trades
Buy & Sell NO Repaint Arrows which simultaneously act as the trend confirmation and show additional entry points within one big trend, allowing you to make money on one price movement more than once
Support & Resistance Levels which represent key junctures where the forces of supply and demand meet, helping to analyze price movements and trade successfully.
Let's see how it works in real action on 15 minute Time frame!
GBP/USD M15 Trading Chart
USD/CHF M15 Trading Chart
USD/JPY M15 Trading Chart
USD/CHF M15 Trading Chart
How to Use Forex Fortunatus
If you prefer a more risky type of trading, then you can enter a trade as soon as the signal changes and you see the oscillator has changed color, as well as the first big arrow has appeared on the chart.
If you prefer a safer type of trade, you can wait for the signal confirmation and enter the trade when the second arrow (small) appears on the screen, confirming the trend direction.
Special wow-feature: you can enter at the same time both at the first signal and at additional signals, when the indicator detects extra entry points, that is entering every time a new arrow appears on the screen. Thus, instead of one winning trade, you can have as many as three!
Moreover, you can also enable the display of key support and resistance levels to monitor the likely scenario of price movement.
Let's see how it works in real action on 30 minute Time frame!
EUR/AUD M30 Trading Chart
EUR/CHF M30 Trading Chart
EUR/JPY M30 Trading Chart
GBP/USD M30 Trading Chart
Alerts & Notifications
No more need to spend hours in front of a computer in order not to miss any trade.
For your convenience, the indicator is equipped with a special alert system.
You can be notified in three different ways when to open the orders or close them:
1. Pop-Up Alert with Sound on MT4 Platform…Just turn on the sound on your PC and do whatever you want around the house- you won't miss it!
2. E-mail Alert…Want to get out of the house? It's not a problem! Our indicator will send you an e-mail the moment it generates a new signal!
3. Push Notification on Your Mobile Phone…If you are somewhere far from your PC, it's also not a big deal! You will get notifications on your phone and will be able to enter trades via your MT4 app.
Let's see how it works in real action on H1 Time frame!
EUR/USD H1 Trading Chart
AUD/NZD H1 Trading Chart
Free Download Now
FX SHOCK SYSTEM
Easy, Effective, Plug and Play With Forex Blocks!
Hello Trader,
FX SHOCK is a brand new unique trading system that generates BUY/SELL signals with laser accuracy and works for scalping, day trading and swing trading!
FX SHOCK was designed for catching the major and minor trends. It provides easy and powerful trading technology that allows you to take advantage of accurate market predictions.
FX SHOCK provides 3 way alert feature, so that you will never miss a new signal. Every trading signal is very carefully verified by the system to produce the highest probability trades.
FX SHOCK has been equipped with everything any trader could think of. You don't have to be a professional to use it, just load the indicator on your chart and start trading today.
How does FX SHOCK look on your Metatrader 4 chart?
Simply.. Follow the Market
FX SHOCK will make your analysis much more precise and your trades more accurate. You will be able to recognize trending market/flat market and opening transactions in line with the big traders.
Are you ready for a complete change of your chart perspective? Are you ready to abandon numerous of indicators for a clean chart, and at the same time increase the effectiveness of your trading? Our method will direct your eyes to what really counts in trading.
Do you want an easy to trade system that's really profitable? See the chart below what FX SHOCK can do for you!
The whole thing can be defined in three words: simple, clean and effective. Just follow the colored yellow and black blocks.
FX SHOCK IN ACTION
Laser precise entry and take profit signals
The new revolutionary signals generating technology used in this powerful trading tool, enable it to give super accurate and fast signals!
After making a purchase on our website, you are getting an unlimited trading license. You can use our software on any number of real and demo MT4 accounts.
Pattern Finder PRO is very easy to use.
Blue pattern means BUY.
Red pattern means SELL.
JOIN FX SHOCK TODAY!
We want everyone to know that you do not need a bachelors, masters, or a doctorate degree, to be a successful trader.
Just start using the FX SHOCK System and Pattern Finder PRO indicator for Metatrader 4 today.
You will get a full non-expiring lifetime version of the exact software with the same settings that I used to execute all those winning trades that I just showed you!
What You'll Get:
FX SHOCK System Metatrader 4 Forex Software
Pattern Finder PRO indicator for Metatrader 4
100% No Repaint Signals!
Popup Alerts
Detailed Step-By-Step User Guide
Use on unlimited MT4 accounts and devices
Buy FX SHOCK System Limited Time Offer For Only $50
One-Time Payment. Regular Price $97.00
You will be forwarded to the download page after purchase
Skrill Option
If you would like to pay through Skrill, log in or create a Skrill account and send $50 to  forexprofitway1@gmail.com with a message "FX SHOCK System+ Your Email" and you will receive download information within 24 hours.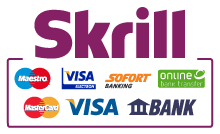 Perfect Money Option
If you would like to pay through Perfect Money, log in or create a Perfect Money account and send $50 to U16569849 with a message "FX SHOCK System + Your Email" and you will receive download information within 24 hours.
Don't Miss Pro Indicators And Trading Systems