Free Download Forex Anti Loss Trading System For Mt4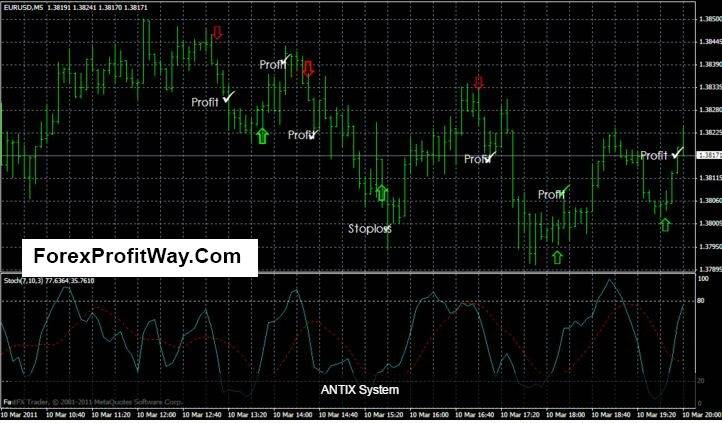 This Trading System is only for ECN Brokers Accounts
His one's a Linda Bradford Raschke original.
Pairs:Major
Time frame: 5M.
Spread max:0,0001.
Indicators:
Stochastic Indicator with Moving Average.
Setup: On 5 minute bars, we use a 7 period slow stochastic indicator, with a 10-period moving average of it to act as a trend filter.
Entry: Buy at market when the 7-bar stochastic indicator crosses above its own upward sloping 10- bar period moving average line on the close of any 5 minute time-period;
Sell at market when the indicator crosses beneath its own downward sloping 10-bar moving average line on the close of any 5- minute time-period.
Profit Exit: Close out for profit at a 8 pips
In the picture below an example of the Anti Forex Scalping System in action.
Download Now
or
password:  forexprofitway.com
Don't Miss Pro Indicators And Trading Systems