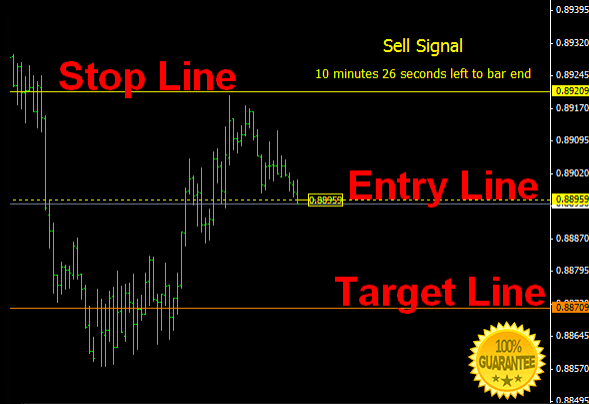 Download Auto Trade Fusion Automate Signals Forex Indicator For Mt4
Download Auto Trade Fusion Automate Signals Forex Indicator For Mt4
This software provides you with more than just buy/sell signals. And the next few minutes you will learn how to use it for maximum results.
How it works!
Your software provides you with more than just buy/sell signals. And the next few minutes you
will learn how to use it for maximum results.
First of all let's take an overview of the system: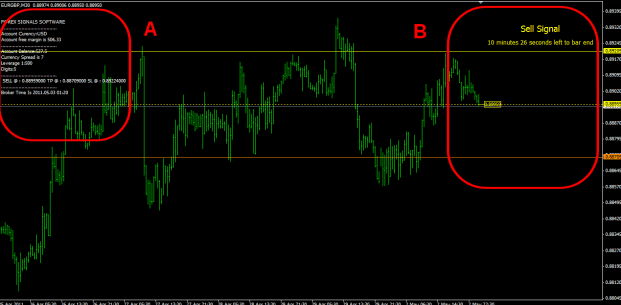 Area A, is where you will see your account information and market analysis data. Plus – most
importantly – the detailed trading signal.
Area B, is where you will find buy/sell signals , plus entry/stop loss/target lines.
AREA – A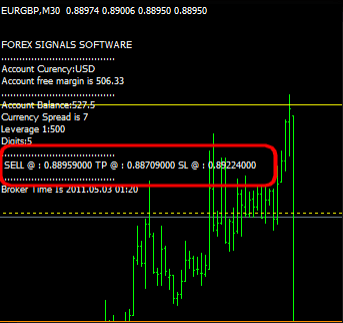 The most important part of this area, is the signals section. When there is no signal at the
moment, this area would be empty.
But if there is a current signal, entry point, stop loss point and take profit point would be given
to you in this section. All you need to do is to copy/paste these information to your trading
platform.
Also note that when there is a new signal, you would get an alarm window with the same
information ( entry – stop – target ).
AREA – B…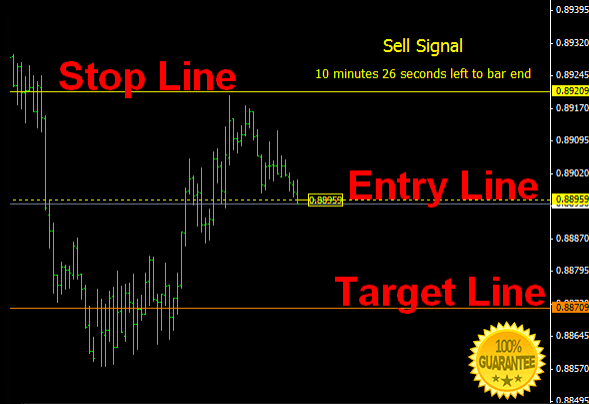 In this area you would see a buy/sell signal ( yellow sign ) and entry line , stop loss line and take
profit line.
Entry line is the dotted yellow line , stop loss line is the bold yellow line and target line is the
dark orange line.
Default take profit and stop loss for this version is 25 pips. You can change these values if you
wish from the indicator's settings anytime for any specific trade.
TRADING WITH THE SIGNALS…
This version of the software works best for scalping and intraday trading. You can use it with all
major pairs but you must use it only with these time frames: 5M – 15M – 30M and 1H.
Once you attach the indicator to any chart for any pair, go through all the above time frames
until you get a signal. Once there is a signal you should get an alarm window then confirmation
data ( signals details ) would show up in both area A and B, as explained.
If you get two signals, for two different time frames for the same pair..you can open two
separated trades for each signal or choose the higher time frame.
After opening the trade, the signal may disappear, that doesn't mean the signal is not valid
anymore. You can keep the trade open until it hits target or stop loss.
You can use this software anytime, but it's highly recommended that avoid major news
releases. Best time would be when the market is quite. Example, for scalping the Asian session.
If there are no signals at the moment for any pair, simply choose a different pair. if you still not
getting any signals ( very rare ! ) then wait few minutes and check again.
You will be forwarded to download after purchase
BUY NOW
35 USD
14.99 USD
Skrill Option
If you would like to pay through Skrill, log in or create a Skrill account and send $14.99 to  forexprofitway1@gmail.com with message "Download Auto Trade Fusion Automate Signals Forex Indicator For Mt4" and you will receive download information within 24 hours.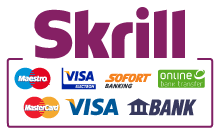 Don't Miss Pro Indicators And Trading Systems